I have a deep love for juggling, and have been manipulating objects for as long as I can remember. I started playing diabolo when I was 4, and as a young teenager I picked up the balls and clubs and travelled to juggling conventions all around Europe.
These days I specialize in ball juggling, hoop spinning and club passing.
Are you near Rotterdam? Come by, I teach a weekly course!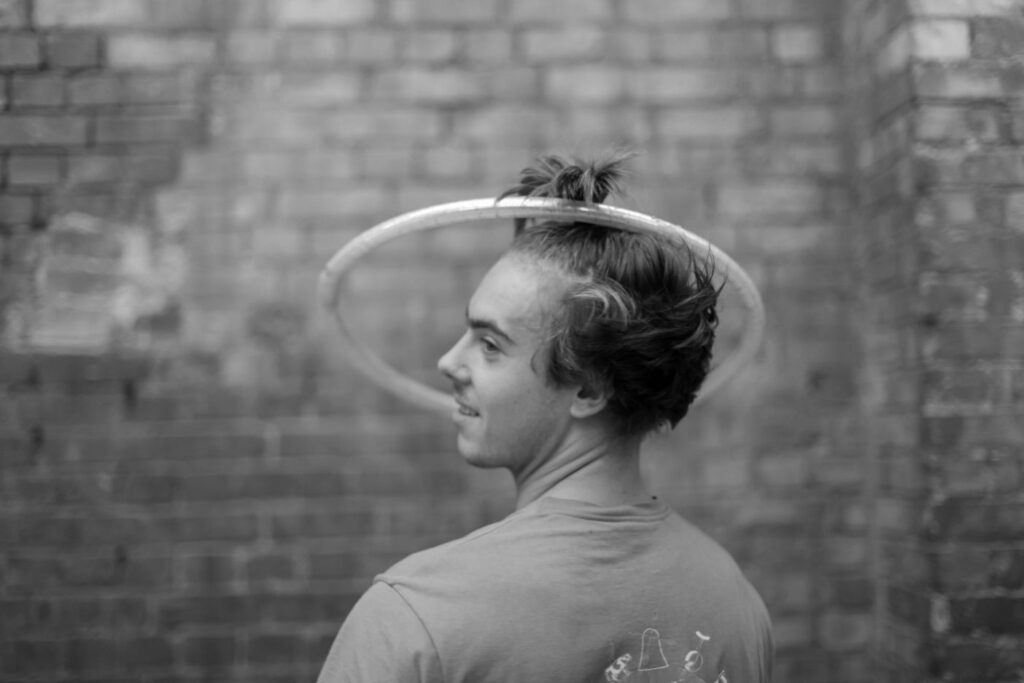 Scroll down for a glimpse at my many juggling projects and acts!
Mime and ball juggling act. Watch the video: